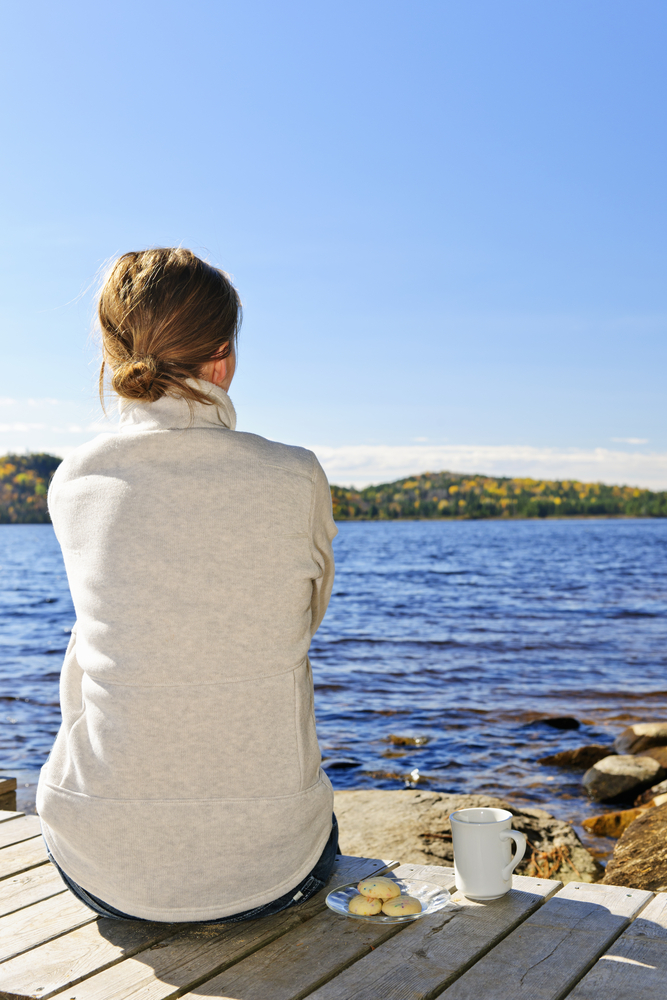 "You've got this."
Oh how I wanted to believe it. Supported by my lion sister, who in a moment of deep need reminded me I could indeed handle what life was tossing my way just now. 2020 – the year of infamy for all of us. A pandemic with a death count today surpassing a quarter of a million fellow Americans; a political smashup with unprecedented actions on the part of a sitting president; families and friends unable to gather in love and friendship; proximity bans and restrictions casting a pall on everyday life as we knew it.
I joked, as we masked up and isolated in March, that I'd waited all my life for this type of quietude, being the over-the-top introvert that I am. Be careful what you throw to the universe, right? For here we are eight months later and I'm desperate for connection. To travel to friends, to hug each other surrounded by music made by those we love, to engage in civil discourse whether or not we agree with one another, to sit in community with a group of like-minded people and watch a play, or listen to a concert live, holding hands with my love.
I meant to write. I meant to stay connected to those I love, to those I hold affinity with, to those who matter deeply to me. I meant to do music. I meant to work on my next writing project. Instead, I knit, and knit and knit to alleviate stress. My go to stress relievers – SUP (Stand-Up Paddleboard) in the spring, summer and fall; Snowshoeing in winter – are suspended awaiting a season shift, so I knit.
A long time ago I promised myself that I would monitor and care for my emotional wellbeing. With PTSD to keep at bay, and an ACEs (Adverse Childhood Experiences study) score higher than is healthy, keeping me 'straight and level,' a little pilot speak, is paramount. And then along came a personal situation I have neither understood nor have control over, and I was over the top – my second PTSD episode in one year. There are years that go by without a blip on that radar. I take pride in my ability to pick up on signals, recognize triggers, but when too many things are out of alignment I'm at risk, and I was. Still am.
I want my monkey brain back. The one that pings with ideas. The one that when asked can in fact focus. I yearn for that sense of creativity my heart produces. I want to notice that I've begun humming again whilst I work. To laugh in sheer delight at a moment in nature, like I do every single time I see a fish jump in the river from my SUP. Oh how I want my 'atta girl' sense of self again.
How could I find myself here yet again? In this deeply saddened state of mind, I spoke my heart to two people. One reassured me at a fundamental level of who I am, who we are together as sister/friends, the strength and love that comes from being us. The other said as we sat in front of our fire having come in from a long walk, that he wanted me to hear this – it's not just your beautiful mind, he said, it's the depth and breadth of your heart and indefatigable spirit, that brought you from horror into loving light by working your ass off to make sure you did. You brought your children safely through. Your sense of honor, your intrinsic belief in standing in your truth, your advocacy, your delightful sense of humor, your 'do no harm' creed, let no one and no circumstance, my love, rob you of these truths… I wept. And felt a sense of peace. Something that's gone missing of late. I also slept an entire night.
It isn't just me. I suspect all of us are at some level struggling to find a sense of stasis in these uncertain times of change, ambiguity, restrictions, underlying worry, and the very real risk of this virus. So, how do we handle pandemic fatigue?
Here are 19 ideas because, well, we're dealing with Covid-19 after all. (See? My sense of humor is already making a comeback…)
Practice radical self-acceptance. (Anybody have a roadmap for that – the radical part?)
Lower expectations of everyone right now. We are all doing the best we can under these conditions.
Maintain a routine. Sleep/wake times with loose perimeters to accommodate our new normal.
Strengthen connections with people. Call, write, zoom, FaceTime. Intentionally reach out to someone each day.
Expect behavioral issues with your children and be gentle in response. It's different for them too.
Eat well. Stay hydrated.
Find something you can control and control the heck out of it. Clean a closet, organize your library, weed your garden. It anchors us to the here and now.
Chunk down your quarantine. Morning/afternoon/evening. On a bad day take it hour by hour if you need to.
Do one thing you'll be glad you did later.
Do one thing just because you want to.
Take an "at my whim" day, or half day. Anything you want, when you want it (safely).
Laugh each day. Watch pet videos, or comedy, something you find hilariously funny.
Have everyone in your house find their 'retreat space.' There are times when you need to 'take five.'
Get your heart rate up (by exercise) each day.
Practice mindfulness, a sound or song, something you see, a sensory feeling, meditation.
Try something different or new during this time. (read a book you normally wouldn't, discover a new program to watch, get creative with cooking)
Acceptance of all our emotions is the cornerstone of resilience. Own your feelings. Discuss them with someone you trust. Repeat #1 above.
Notice the good in the world. Point it out to your family, friends, children or grandchildren.
Give yourself and others the benefit of the doubt and buckets full of grace.
We've got this. We will hold on to our humanity. We will nurture relationships, allow mistakes, and shore each other up when spirits flag. We will laugh. Cry. Experience loss. Find hope. We will do this together because we can.