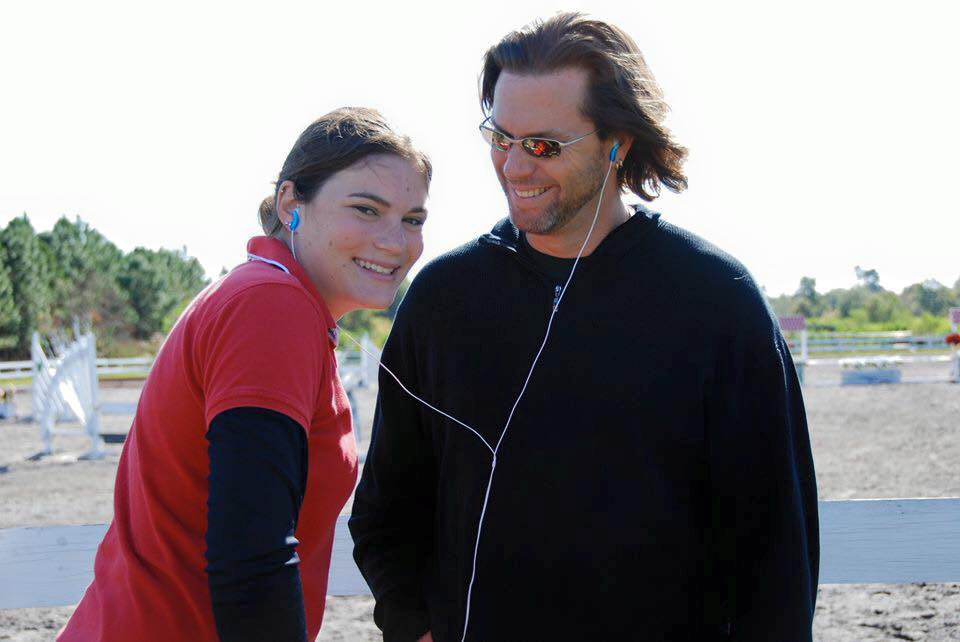 My friend posted this picture on Facebook on his daughter's birthday. It made me smile, this father and daughter sharing ear buds. And then it made me cry.
Loss hits me at the most unexpected times, and leaves me with a familiar longing. How lucky for my friend's daughter. She has a dad who loves her well.
I imagine what having a dad who loved me well might have looked like: A spontaneous grin at something I said or did. Noticing that I was excited, or happy, or sad. Knowing I could curl up in his lap when the end of the world happened – my best friend was mean to me – and have him pat me on the back as I sobbed. Have him be one of the first to arrive at the auditorium where I was singing a Christmas solo, instead of wait in the car. A dad who would attend my graduation from high school. A dad I could argue with, and have him listen with respect at the clarity of thought, or a different point of view. A dad I could lean into and have him throw an arm around my shoulders, and we could stand like that, comfortably. A dad who would share ear buds. Someone who would love me – for me. Some one with whom little things were collected like shells at the shore, and reminisced about with warmth, humor, and love.
Perhaps the toughest lesson I learned as I worked my way through my childhood stuff was that I hadn't – nor would I ever have – that relationship. My belief about it, my desire for it, was for me, a fairytale. So when I see a daughter loved by her father, see the complete comfort, familiarity, warmth, humor, tenderness, on the faces of those who love well, I am deeply touched. And despite my occasional sense of loss, what moves me most is that love is filled with hope. I'm a hope magnet. Hope keeps you putting one foot in front of the other when the only way out – is through. Hope begins healing. Hope empowers.
To love, hope, and tender moments!